Bio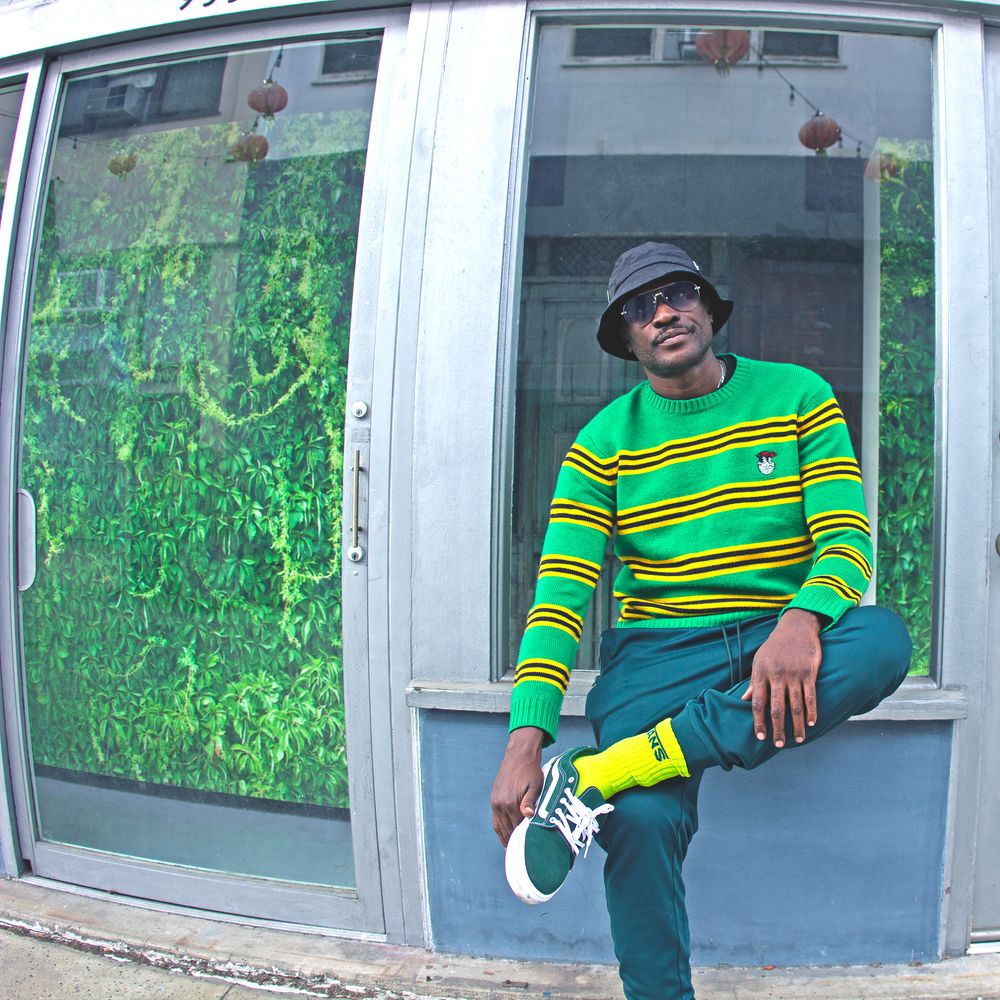 Culture Love Identity Family
Art takes living
Art takes truth
I'm an artist and my medium is noise
This is my symphony of Nigeria's new era
Ekiti Sound's childhood between London and Lagos was invaluable, in that it was a lived experience of the recent musical dialogue between West Africa and the UK. Perhaps as a result, the musician's 2019 released debut album ABEG NO VEX on Crammed Discs is a record whose nuance defined a new chapter in the Afro-fusion sound, while asserting the vocalist and producer as a maverick who's ready to take it further.
The seeds were sown when Ekiti Sound was known as Leke Awoyinka, living with his family in Essex. On weekends, his older sister would take him record shopping, buying music by Prince and Harry Connick Jr., but also giving him pocket money to get his own vinyls. Ekiti Sound soon developed a unique taste, with his first two purchases of George Gershwin and Ninja Turtles emblematic of a duality "that still exists with me now – highbrow, and trashy," he says.
Following the frequent journeys between the UK and Nigeria during his formative years, Leke focused on mastering the two countries' disparate sounds – from Afrobeat to hip hop, drum & bass and dubstep, while forging a career creating stronger links between their music scenes.
 
"I'm really focused on the preservation of our culture," Ekiti Sound, whose moniker was named after the state where his father was born, says. "We're such a young country with such an old history and we've been accelerating so fast. As a result, we haven't kept records, or we've been pillaged," he asserts. "If we don't get a grip on our stories, our heroes – an actual authentic thread of why we are who we are and what we do in our native tongue, then I feel like in this digital age it's very easy for us to lose sight of what's important."


With his sophomore outing Leke reflects on the process that got him to this moment, and underlines the four pillars of ABEG NO VEX: culture, love, identity and family. "ABEG NO VEX was a search, a cultural tilt, an emotional movement," Ekiti Sound sums up. "I had to dive into this culture to verify that I hadn't lost my identity. Making the album allowed me to find who I really was."

With Drum Money it is apparent that Leke has found answers to some of the questions he asked. Know Thyself.